I´m extatic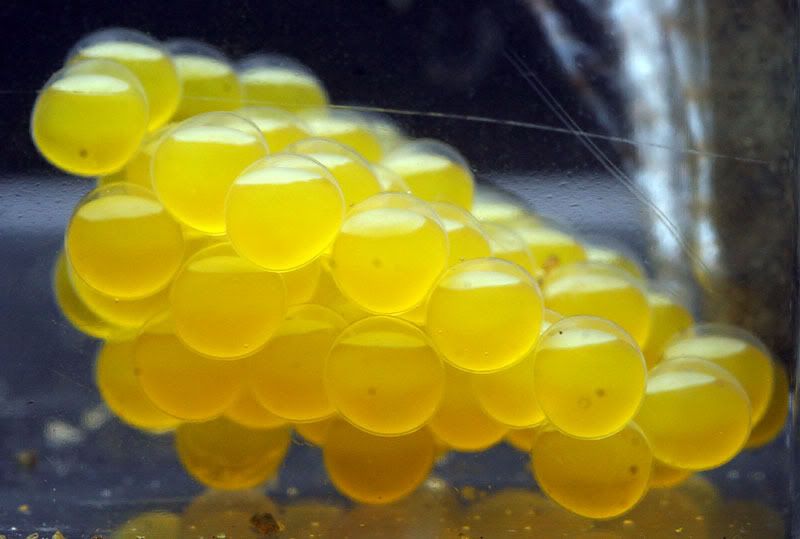 Yesterday I saw a couple of Hemis in one of the caves. I couldn´t dare to believe that there was something going on. Today there was just one of the smaller males in the cave, and he was doing the "moves". I tried to slightly turn the cave so that I could see inside, and that scared the male off. I took the clutch and placed it in a guppy breeding box with an airstone.
The raining season hadn´t even started yet. I fed them normal/large quantities of canned peas, salmon pellets, shrimp pellets and bloodworms. Strictly no water change. Also added salt and gibsen to elevate conductivity and gh. Four days ago my heater failed, and the water have gotten colder. It sank from 28 degrees to 26.5 degrees.
I usually let the male take care of the eggs. What do I do now?
Cheers