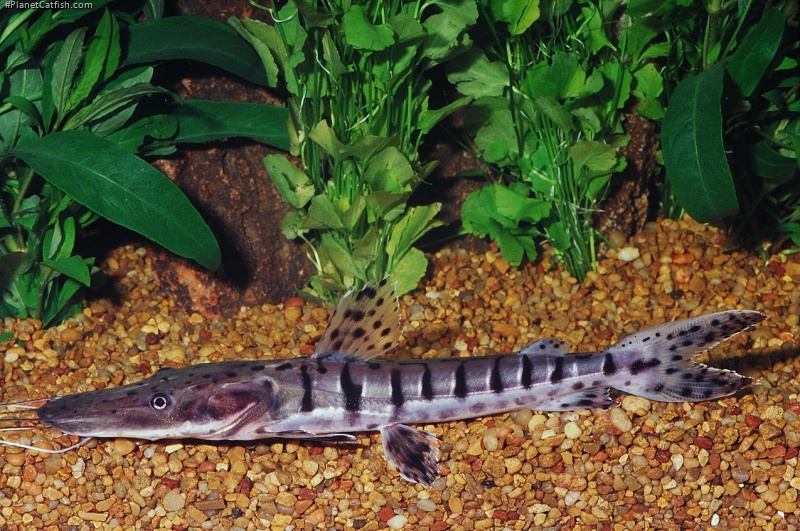 Tiger Shovelnose Catfish, Tsn (Abbreviation) - Pseudoplatystoma tigrinum (Valenciennes, 1840)
Article © Julian Dignall, uploaded March 01, 1998.
The photo above is an 18" specimen. I took this photo in the middle of a yawn (the catfish, not me). I was a great fan of keeping these large catfish until I visited the Tennessee Aquarium in Chatanooga, USA. They had an enormous Amazon species tank which is pictured in the photo on the right. The tank was inhabited by, amongst others, the pictured tiger shovelnose, an adult red-tailed catfish, shoals of oscars (which were the smallest fish in the tank!), eye spot cichlids (Cichla ocellaris) and arrowana. To see a full-grown Tiger shovelnose cruising effortlessly without havng to turn round every 3 seconds made up my mind about keeping these and some other large catfish in anything smaller than a big pond. I remain a great fan.".

Copyright information for the images used in this article can be found on the species' full Cat-eLog page.
Hits: 12127
Back to Catfish of the Month index.