Article © Julian Dignall, uploaded October 21, 2007.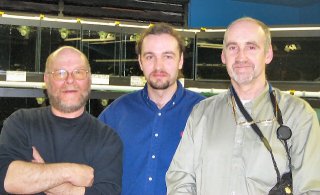 The Three Amigos
Caught in the act of "fishing", from left to right, Ian Fuller (self confessed Corydoras nut & owner of www.corydorasworld.com), yours truly, (Julian Dignall - webmaster of this site) and Allan James (who runs the excellent www.scotcat.com site) with the photo being taken by Neil Woodward at the best fish shop in the world, Pier Aquatics, Wigan, UK.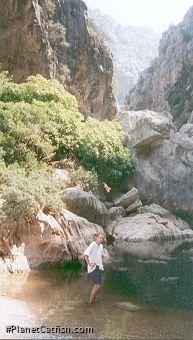 Out and About
A rare picture of me outside a fish room or away from my PC but never too far from a river!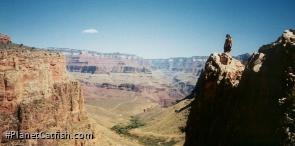 Again, the great outdoors, this time surveying the wonderous expanses of the Grand Canyon in the USA.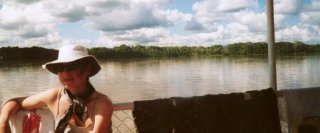 My wonderful wife Clare, adding much needed skill and beauty to this page. Clare casts a knowing eye over Planet Catfishes textual content, as well as constant support in the creation process. That's the Peruvian Amazon in the background.
Back to General Articles index.