Article © Julian Dignall, uploaded October 21, 2007.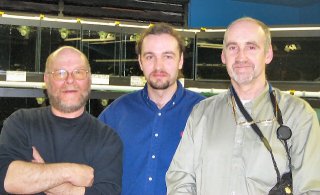 The Three Amigos
Caught in the act of "fishing", from left to right, Ian Fuller (self confessed Corydoras nut & webmaster of www.corydorasworld.com), yours truly, (Julian Dignall - Webmaster of this site) and Allan James (who runs the excellent www.scotcat.com site).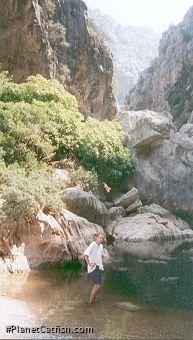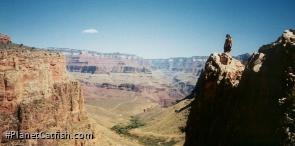 Out and About
A rare picture of me outside a fish room or away from my PC - this time surveying the wonderous expanses of the Grand Canyon in the USA. And to the right, me, in a river!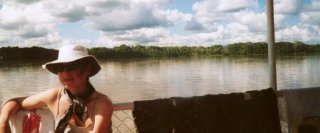 My wonderful wife Clare, adding a much needed touch of glamour to this page. Clare casts a knowing eye over Planet Catfishes textual content, as well as constant support in the creation process. That's the Peruvian Amazon in the background.
Hits: 6896
Back to General Articles index.